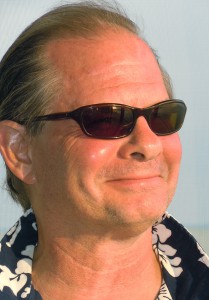 Jefferson Glassie has been studying and writing about concepts of peace for most of his adult life.  It's sort of an obsession.  His main goals in life are to have peace of mind and bring peace to the earth.  He's still working at it.  Heaven is Everywhere is his magnum opus thus far.  His other spiritual books include Peace and Forgiveness and Poems of Peace and Forgiveness.
In addition to writing, he's an attorney in Washington, DC representing nonprofit organizations and associations.  He has written and spoken about nonprofit legal topics for way too long.  He also is co-chair of his firm's Well-Being program, and reportedly has served as the Chief Spiritual Dude of the Harmonic Unity Musical Ministry ("HUMM").
Jeff lives in Bethesda, Maryland with his wife, Julie Littell.  He loves his children and his most favorite thing is to sing and play music with his friends.